Manchester united club chief Ed Woodward says for all the criticisms the club has faced from their seeming inability to sign fan favorites, the club will remain hundred percent committed to signing quality players they believe is good for the team.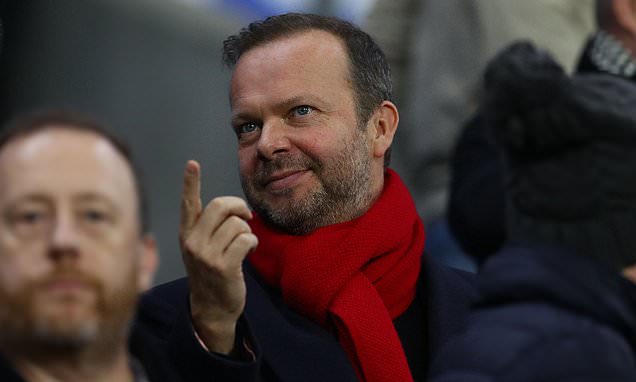 It is laughable the club chief will be mouthing about such things as an excuse to mask up the terrible transfer mechanism currently at the club. Eric Bailly for example is still on the club's pay roll when majority of fans even think he's left the club. The Ivory Coast international has remained prone to injuries since joining the Red Devils yet they are yet to see that he leaves to another club while not currently contributing anything.
The Red Devils are yet to win any premier league
trophy since 2013 and the current crop of players does not have the body language of champions hence fans are always asking for more signings to be made.
Nobody is backing Woodward at the moment yet he remains untouchable since he is basically in charge of every decision that is being made at the club at every time. Until the Glazers get kicked out, nothing will be done about it.
Even when Woodward gets it right like when he successfully convinced Paul Pogba to ditch Juventus and their yearly Scudetto to join a United side always struggling for 6th place on the league standing, fans still manage to scream blue murder all the way down.
Echoes of a Sporting Director to be appointed soon has been moving around recently at the Stretford's end but it remains to be seen if their current chief executive will give up the hold he currently has on the affairs of the team. Van de Sar is being touted as the likely man to take such job.