Honduras started off 2017 in full force as they lifted their 4th Copa Centroamericana.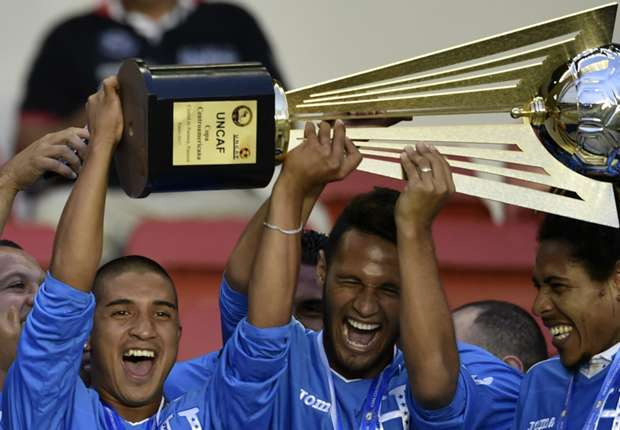 The head coach of the Honduras national side finished at the top of the standings with 13 points while Panama finished in the 2
nd
spot with Panama.
Winning this competition allows Honduras to compete in the 2017 edition of the CONCACAF Gold Cup as they are automatically qualified for the upcoming tournament which is scheduled to begin on July 7.
Honduras has historically managed to reach the top 5 spots of the CONCACAF Gold Cup as they have consistently been able to do it since the 2009 edition of the competition but this time around, the head coach Jorge Luis Pinto is hoping that he can push the national side into the finals and hopefully either snatch the 2nd spot or become the champions which is something that they have never been able to do in their entire history of competing in this continental tournament.
The furthest that Honduras has managed to reach in the CONCACAF Gold Cup was being the runners up which occurred back in 1991.
The latest CONCACAF Gold Cup was won by Mexico as they overcame Jamaica with a scoreboard of 3-1, this match was the finals of the 2015 edition of the continental competition and even though Mexico indeed was one of the favorites of winning this, Jorge Luis Pinto was not so convinced as the manager of Honduras spoke about Mexico and voiced his thoughts.
"You have to be frank, and I see a team that is unbalanced, while being carefully to suggest the recent Mexico might not be the side we see at the Gold Cup. I want my team to play at our rhythm and not to the rhythm of the largely pro-Mexico crowd'' This was the statement that Jorge Luis Pinto said back on 2015 when he was preparing his team for a friendly match against Mexico.
Jorge Luis Pinto was not so convinced about Mexico's squad but despite his insecurities, it was the Mexican side that was able to come out on top in the 2015 CONCACAF Gold Cup and eventually went on to become the champions.
The supporters of Honduras are hoping that Pinto does not underestimate again Mexico or any other national side for that matter and end their curse of not being able to reach the finals and having to settle with the 4th or 3rd spot tradition which has been following the Honduran national side.