Jamaica have boosted their hopes of making it to next year's FIFA World Cup tournament on Qatari soil after securing a big win in their latest qualifier. At the end of a crucial qualifying game, Jamaica were able to secure the win needed to move off the foot of the table as far as the CONCACAF region for Qatar 2022 is concerned.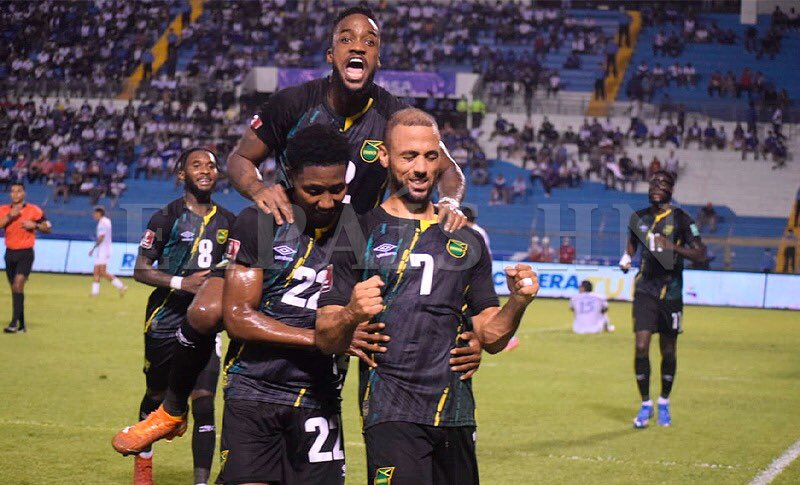 Honduras have replaced Jamaica as the team with the least points on the eight-team standings in the third round of qualifiers in the Concacafregion.
In a matchday six encounter, Rangers forward KemarRoofe and OnielFisher scored either side of the interval for Jamaica to see off Honduras. The goals from Roofe and Fisher Onielsecured a first Jamaica win via the 2-0 away win over Honduras. Rangers player Roofe broke the deadlock seven minutes before the end of the first half as Jamaica were able to preserve that advantage at the half-time break.Oniel added a second goal for Jamaica to settle it ahead of Honduras.
Jamaica began the last set of qualifiers in the group stage as the bottom team on the standings but a win over Honduras has seen them move up the table. With the away victory over Honduras, Jamaica moved above their opponents and El Salvador on the table.
Honduras have three points from six points and they are last on the standings. El Salvador are second from bottom with five points. Jamaica are third from bottom and they have the same number of points as El Salvador. The Jamaicans are just three points off Panama in fourth place.
The top three teams will qualify automatically for the World Cup tournament in Qatar, while the fourth best team will have to navigate through the inter-confederations playoff. Jamaica still have eight matches to finish in one of the required spots for Qatar 2022.